At Tecsia Lubricants, we recognize the importance of partnerships to deliver complementary lubrication solutions to meet increasingly complex customer demands.

We offer a comprehensive channel partnership program which provides the opportunity to incorporate our lubrication services into your company's portfolio of offerings.

As a partner, you will have access to a comprehensive range of lubricant products, marketing support, technical support and training programs to help you meet the needs of your customers.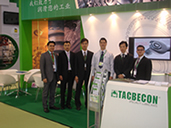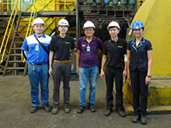 Getting the Most from Your Partnership with Tecsia Lubricants
Benefits of partnering with Tecsia Lubricants include:
Sales and marketing assistance
Techincal support
Participating in Tecsia Lubricants events
Product training
We welcome prospective channel partners who are keen to work with us across the region to contact us at marketing@tecsialube.com